American Welding Society Forum


By
kcd616

Date
05-22-2014 14:20
I need a drift for aluminum
metal of choice for least damage and best appearance?
thank you
Kent


By
Lawrence

Date
05-22-2014 16:28
Depends on application and thickness of your aluminum.

for sheet people typically use a divice called a "cleco"   They come in various shapes and sizes for different drill/rivet styles....

typically I'll use a stainless scribe if the Cleco needs some help...  But have used a tungsten many times in a pinch.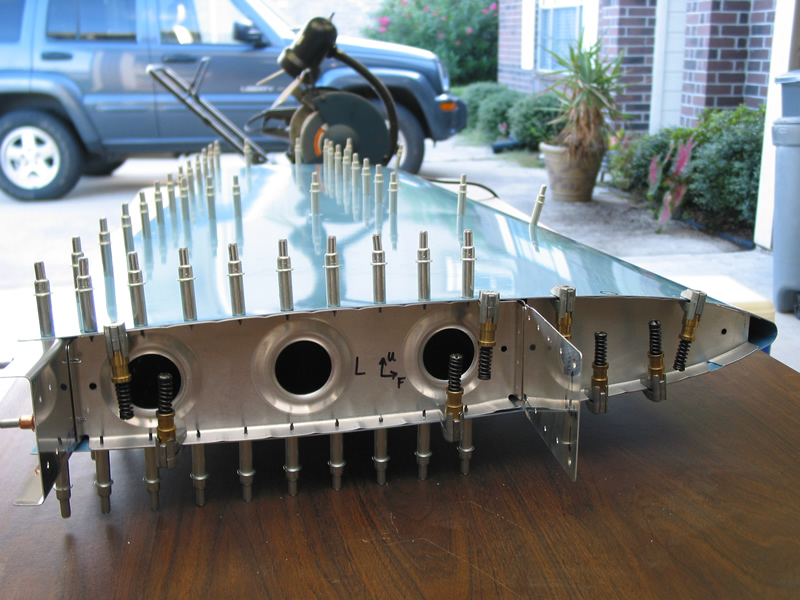 By
803056

Date
05-27-2014 06:28
Impressive as always. Nice work.

Al


By
Lawrence

Date
05-27-2014 13:54
Full disclosure:

This is not my work... Just a great example of aluminum craftsmanship.


By
803056

Date
05-27-2014 14:07
My balloon just popped!
Al


By
Lawrence

Date
05-27-2014 14:48
Here is one I actually did myself many many years ago...  When I was teaching sheet metal intro classes at United Airlines..

If you look closely you will see examples of both good and poor technique for bucking solid rivets.

Clecos were used on this exercise

Powered by mwForum 2.29.2 © 1999-2013 Markus Wichitill